Hey there friends, we're happy to announce our Messers & Kriegsmessers are better than ever before! The customer favorite duo has a few new features for all new orders:
Both the Messer and the Kriegsmesser have a fullered blade by default
Both M&KM now have all their components fully heat treated
Besides the curved and straight blade variant and natural or a dark dye for your oak hardwood handle, the Kriegsmesser now comes with a beautiful Nagel in the default version or a Sidering if more protection is required.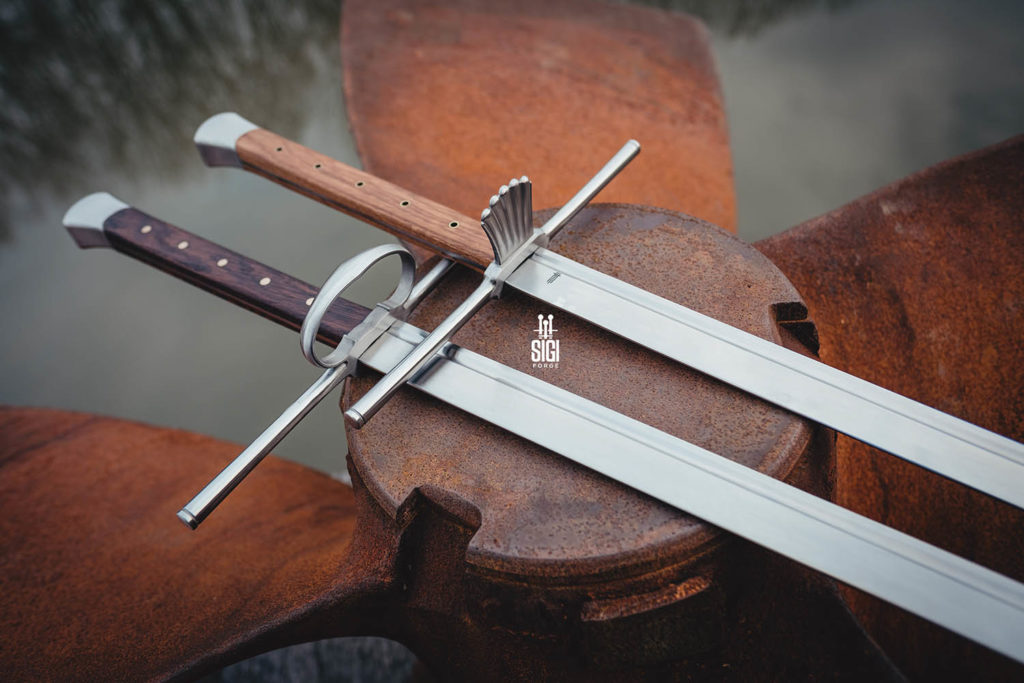 More photos and order available at their individual product pages:
https://sigiforge.com/products/sigi-messer/
https://sigiforge.com/products/sigi-kriegsmesser/
We know you're eagerly awaiting some pointy stuff, and worry not – a lot of new stuff will be given to you in the coming weeks
PS: Since the price of the Messer and the Kriegsmesser has been adjusted as well, older orders will be finished in the previous available price and setup. Unless your order is currently in production, we can update it – contact us if you're not sure.