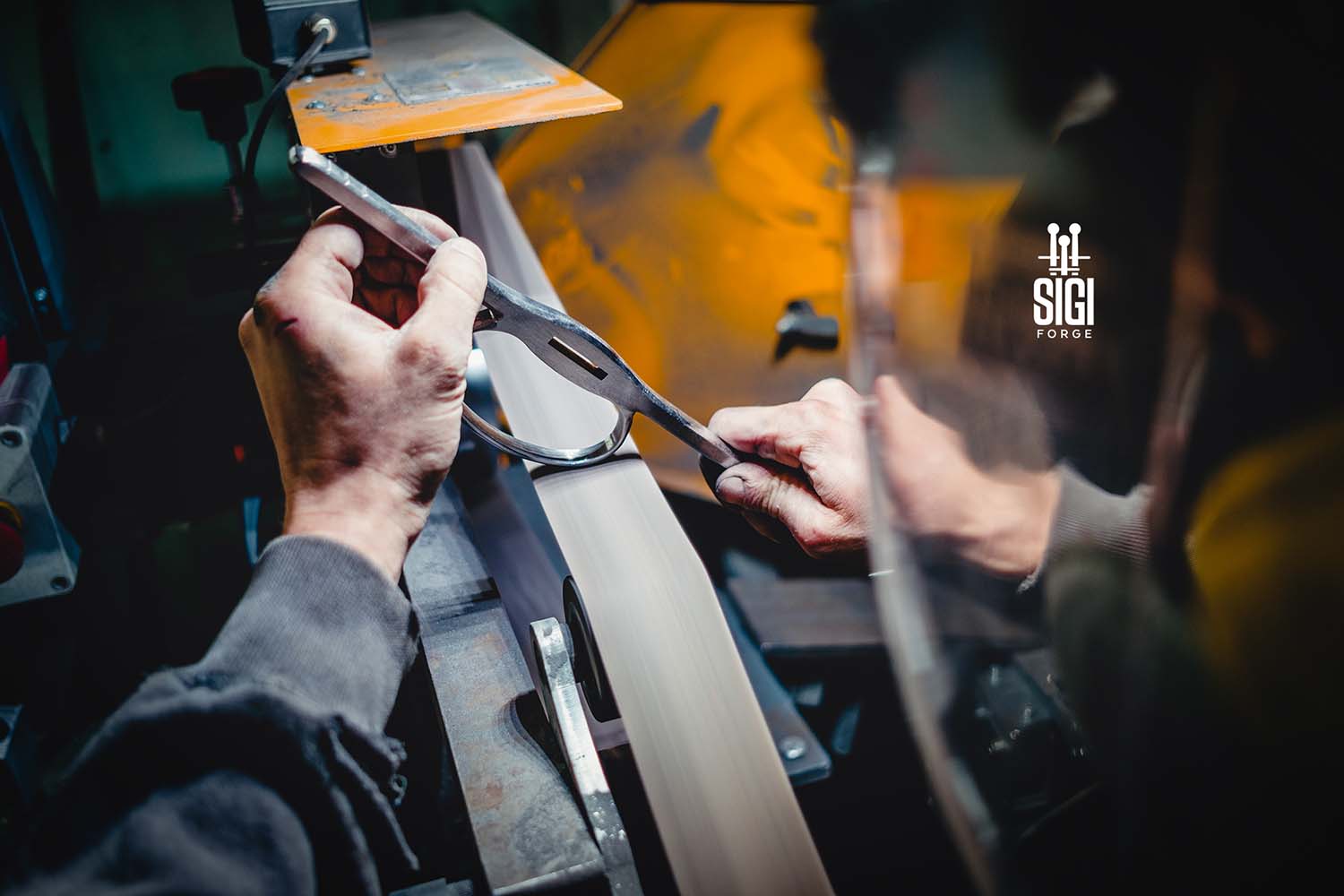 Dear customers and friends, we would like to announce an important change in our ordering system. As of today (August 1st), we will require an upfront payment – a deposit – for all new orders on SIGI swords.
What does it mean for you?
Any new order coming either through our order form or email will be moved to our backlog only after a payment of 50% of the value of the goods has been received on our end (the amount may vary in some cases, see below). After we receive your payment, we will process it and your product/s will be finished in due time.
Why do you need a deposit from me?
We have multiple reasons why we decided to switch to a deposit system. Ever changing prices of raw materials and goods in 2022 have caused quite a turbulence in many businesses. In order to keep it as low as possible, we have to acquire large amounts of our materials way sooner. Even if your sword is to be finished in a few months, the actual work – preproduction on it starts as much as 3 months before the actual production (and sometimes even more). Together with a significant rise of orders in general it simply means that we invest into your sword/s months of work based mostly on goodwill. Although a vast majority of our customers are honest, we have a number of people on a regular basis who do not reply to our emails or messages that their ordered work is finished. We usually wait a few weeks before forwarding the items to someone else but it still causes an inconvenience.
How high will the deposit be?
The basic deposit will be 50% of the price of the sword/s (shipping will be added in the final invoice). In some cases we might require a deposit up to 100%, mainly if you ask for unusual customizations (rare combinations, special requirements like handle shortening etc.). This will be always up to our consideration and discussion.
Can I cancel my standing order?
We are human and we understand stuff happens. As before, we have a very customer friendly cancel policy – you may cancel your order up to when production starts and we will return your deposit. However, this won't apply for rare combinations and highly customized items. Our policy is described in detail in our Terms of Use.
What does it mean for existing orders?
Nothing, existing orders made before August 1st are not affected.
Are you going to take deposits forever?
Nothing lasts forever but they will be in effect indefinitely. Naturally, we might cancel it at some point. We have been preparing our processes for this change for a few months now so there's been a lot of thought and consideration.
Is there any good news you can share with us?
Of course! Work on our rapier prototypes has been mostly finished and we have found what we're looking for. Just some more fine tuning and who knows what the upcoming month may bring 🙂 Hope all is well with you guys and the heatwave has not caused you anything bad.
If you have any questions, please feel free to contact us however it's convenient for you 🙂
Cheers!
Yours sincerely,
The SIGI Team