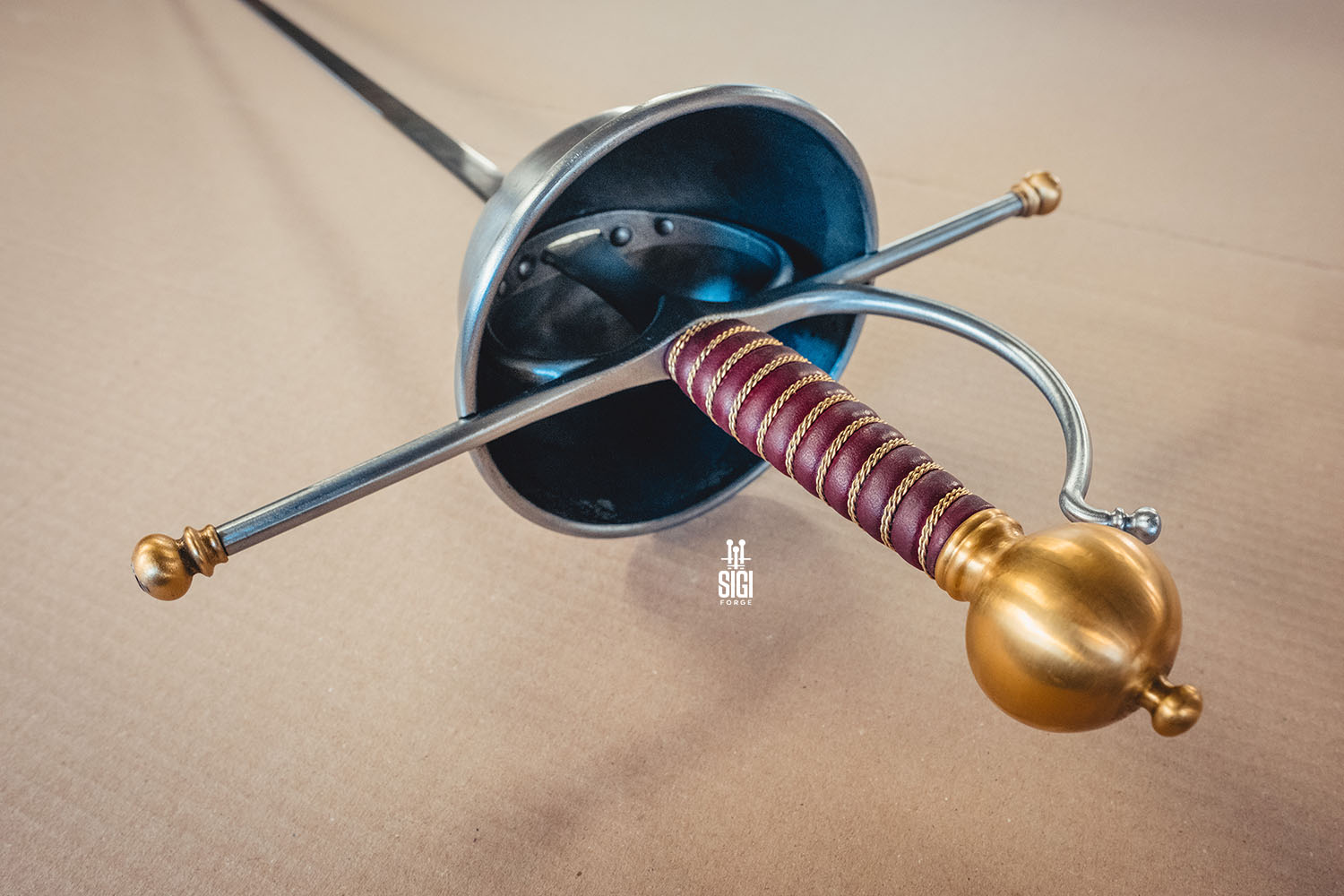 Rapier (rapière, espada ropera, rappier or spada) is one of the symbols of renaissance. It's deeply connected to "new" things, new customs, new world. It is also a symbol of the dueling culture and it's often the first thing people imagine when someone says "a sword". It's an elegant weapon that heralded the transformation of fencing towards the form we practice today.
SIGI is proud and happy to present you the SIGI Rapier – the fantastic fencing sword and the latest addition to our HEMA lineup.
All three SIGI founders are long term fencers. When we started SIGI, we wanted to channel our fencing experience into our swords. Even though the visual part or the SIGI look is very important, handling is our number one priority.
The SIGI Rapier comes in 2 variations and 2 different lengths. You can choose between a standard blade – simple, light, fast, with great flex, super presence or a fullered blade – a more historical look, more presence with great flex for the more experienced. Both are available in the longer version (108cm/42.5in long blade) or a shorter version (100cm/39.4in). The weight ranges between 1030-1090g depending on the chosen combination (the longer, standard bladed Rapier is 1050g). Full specs below.
Overall length: 116-124 cm / 45-48.8 in
Blade length: 100-108 cm / 39.4-42.5 in
Cuphilt diameter: 13 cm / 5.1 in
Cuphilt height: 6.5 cm / 2.5 in
Crossguard width: 28 cm / 11 in
Handle: 9 cm / 3.5 in
Pommel: 5 cm / 2 in
Weight: 1030-1090g / 2.27-2.4 lbs
POB: 11-14 cm / 4.3-5.5 in
Flexibility: 6.5 kg / 14.3 lbs
Tip: Spatulated
Price: 350€
Shipping worldwide. There are some extra modifications available, you can check it in the order form or the "Rapier customization" page.
Product page: https://sigiforge.com/products/sigi-rapier/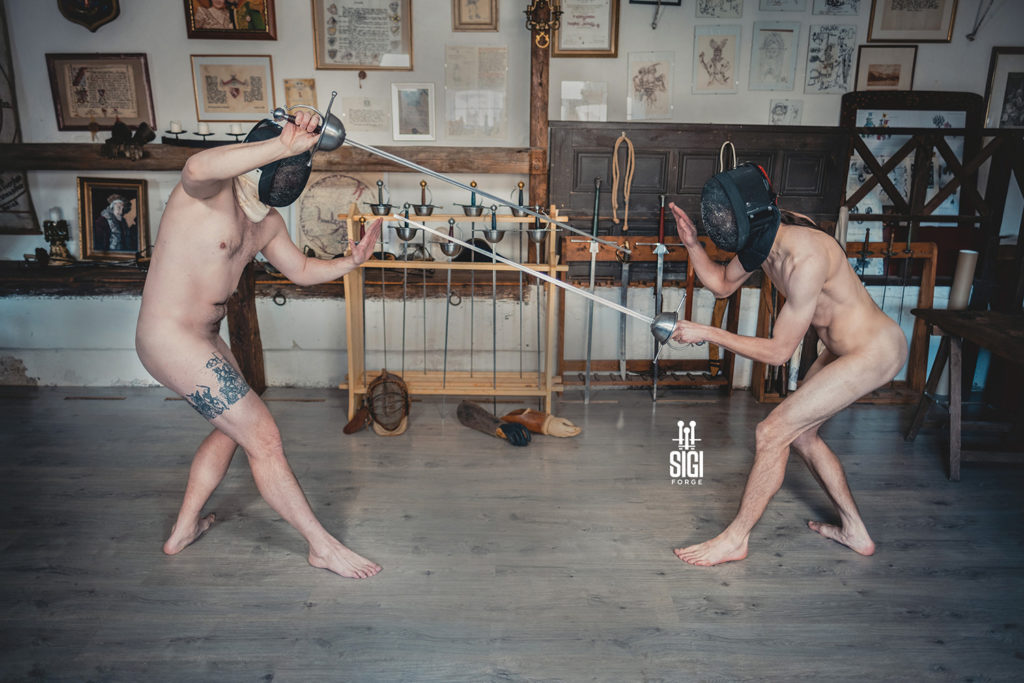 Short FAQs
Q: Which blade is suitable for me?
A: Whichever you choose. However, the standard bladed longer variant is the target SIGI Rapier. It's the Rapier and the basic design we envisioned and intended.
Q: Do you plan to make a dagger as well?
A: Yes we do, however there's no release date at this moment. Reason at the end of this post.
Q: Do you plan to release different rapier designs?
A: At this moment it's not our priority but there are some plans for other complex hilts. Maybe in the future. We have to release 2 more products before we revisit the rapier. But, you know how it goes, might be sooner.
Some other news
In three weeks we are about to face probably the most difficult logistic operation in our history – SIGI is moving to a new facility. We have been preparing for this for months now and everything is carefully planned, however it might happen the move will introduce some delays. Parallel production will work for a week or two, but after that we have to take all the machinery and install it in the new HQ. We will let you know once it happens but please don't be mad at us – we're doing this mainly so we can expand our production and shorten the waiting times. Despite the fact that our production in 2022 was 40% up from 2021, we still need to upscale it a bit to fully satisfy your demand. As always – doing our best to make you happy.
Thanks for being with us! Hope you like the new SIGI Rapier and don't forget – should you need anything, just let us know 🙂
Yours sincerely
The SIGI Team