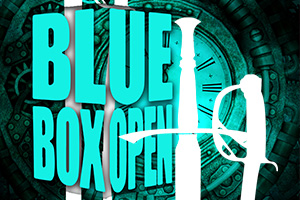 Blue Box Open is a two day event featuring Open Longsword split into two divisions, an open Saber event, and a marginalized gender Longsword event. Food will be available for purchase throughout the event.
Longsword will be divided into Division 1 and 2.
Division 1 is recommended for those that regularly place in the top 25% of open events.
Division 2 is recommended for those not regularly finishing in the top quarter as well as those new to tournaments. If you are unsure which to do, reach out to us or select Division 2.
Marginalized gender events include: trans and cis women, trans men, non-binary people, intersex people, and any other gender expansive people who are often underrepresented in HEMA.