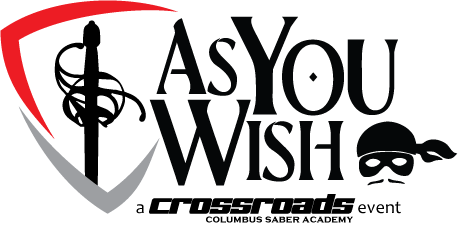 We are excited to announce a new event to finish out 2022 for us: As You Wish – a Rapier and Dagger tournament with a twist. The event will run during the day on Saturday December 10th, and after a short break to clean up, we will gather together again for pizza, drinks (BYOB), and a screening of The Princess Bride to celebrate its 35th anniversary!
The event will be structured with Pools into a single Elimination bracket, and all fighters will advance to Elims. 1st to 3rd place will be awarded, 3min continuous fight clock, and first fighter to 7 points or time expiration
The goal for all our Crossroads events is to present experiences that support personal growth of fighters as well as the growth of our local, regional, and national HEMA community. All participants are expected to display skill, control, good sportsmanship, and should conduct themselves with respect for the weapon, their opponents, and the tournament staff. Any participant that is deemed to pose a danger to themselves or others (excessive force/illegal targeting, etc) will be warned first by the director or judge. Should dangerous force continue the fencer will be removed from the tournament.